The Greats (May 26, 2021)
Remembering Cristóbal Halffter
Composer Cristóbal Halffter passed away a few days ago on May 23. It was only last December that he attended the tribute concert for his 90th birthday at the Real Academia de Bellas Artes de San Fernando which featured a program of his works including "Variationen über das Thema eSACHERe" from Mstislav Rostropovich's "eSACHERe" project. Halffter's over one hundred compositions also include two cello concertos and a number of works for cello solo and cello ensembles.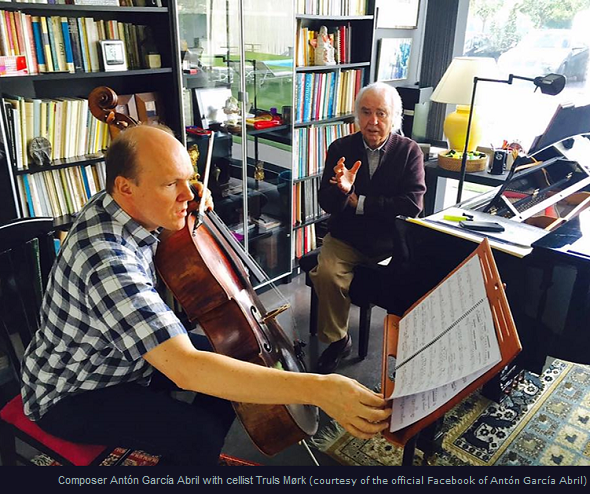 The Greats (Mar 19, 2021)
Tribute to Antón García Abril
Antón García Abril, a composer with an extensive and diverse catalog from concert works to movie and television soundtracks, passed away on Mar 17 at age 87 after several days of hospitalization for COVID-19. His compositions for cello include "Concierto de las Tierras Altas" (available in a recording of Asier Polo with Orquesta Sinfónica de Madrid conducted by Luis Antonio García Navarro); "Variaciones sobre las Siete Canciones Populares de Manuel de Falla" premiered by Truls Mørk in 2016 with the Norwegian Radio Orchestra conducted by Miguel Harth-Bedoya; and "Desde el grito del silencio" commissioned by the European Concert Hall Organisation for Pablo Ferrández's 2019–2020 concert tour across the ECHO network.