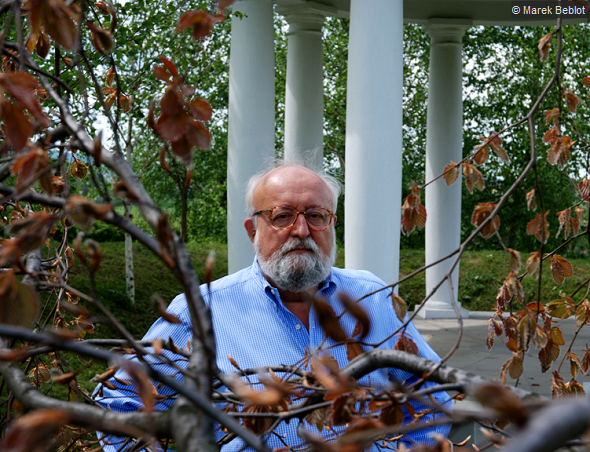 The Greats (Nov 2, 2018)
Penderecki turns 85
Krzysztof Penderecki will be turning 85 on Nov 23 and his namesake festival will be held in Warsaw, Poland for the big celebration! Festival highlights include his Cello Concerto No. 2 to be performed by Amit Peled (nominee of our 1st Listeners' Choice Award) with Michał Klauza conducting the Warsaw Philharmonic Orchestra on Nov 16 at the opening concert, as well as a performance of his Concerto Grosso on Nov 23 at the closing concert featuring cellists Frans Helmerson, Ivan Monighetti, and Arto Noras alongside conductor Christoph Eschenbach and Sinfonia Varsovia. For more information, please visit: http://www.krzysztofpenderecki.eu/...These events have passed.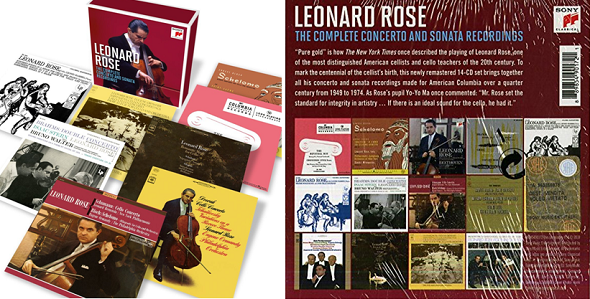 The Greats (Jun 30, 2018)
"Leonard Rose — The Complete Concerto and Sonata Recordings"
To mark the centenary of the birth of Leonard Rose (July 27, 1918 – November 16, 1984), Sony Classical has released a 14-CD set of concertos and sonatas which Rose recorded from 1949 to 1974. This commemorative set is available for purchase at Amazon.
The Greats (Mar 20, 2018)
Celebrating Debussy's centenary
Debussy's cello sonata—featured last month in our Cello moments—was written shortly before his death and is a revered staple of the cello repertoire.
For his centenary, let's enjoy a performance of his rarely performed piano trio (the 3rd and 4th movements played by violinist Daniel Rowland, cellist David Cohen and pianist Natacha Kudritskaya) in which the cello has a most beautiful melody after the short piano introduction.