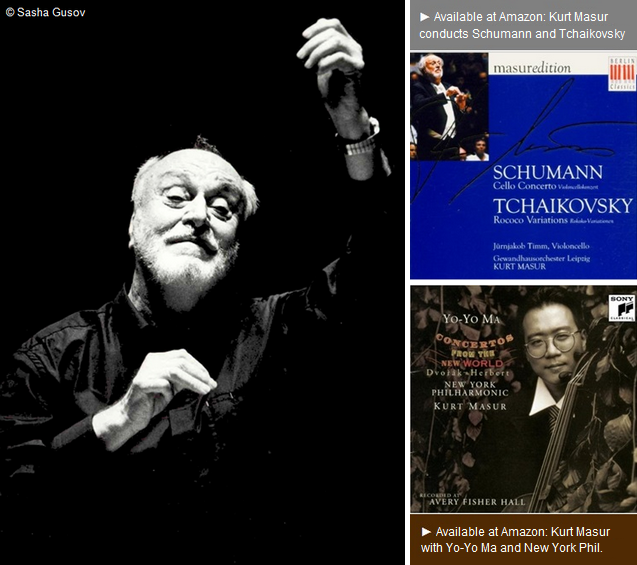 The Greats (Dec 22, 2015)
Legacy of Kurt Masur
(Jul 18, 1927 – Dec 19, 2015)
Kurt Masur—Music Director Emeritus of the New York Philharmonic, former Gewandhauskapellmeister and Conductor Laureate of the Gewandhausorchester, and Honorary Music Director for Life of the Orchestre National de France—passed away on Dec 19 in Greenwich, CT.
During his tenure with the New York Philharmonic, Maestro Masur appointed important new hires including principal cellist Carter Brey, and he brought the Philharmonic back to the radio with the first broadcast featuring Yo-Yo Ma in Kircher's Music for Cello and Orchestra. In addition, he commissioned and premiered many new works including Stephen Paulus' double concerto "The Veil of Illusion" with violinist Charles Rex and cellist Christopher Rex, and Richard Danielpour's "Through the Ancient Valley" (Cello Concerto No. 2) with Yo-Yo Ma.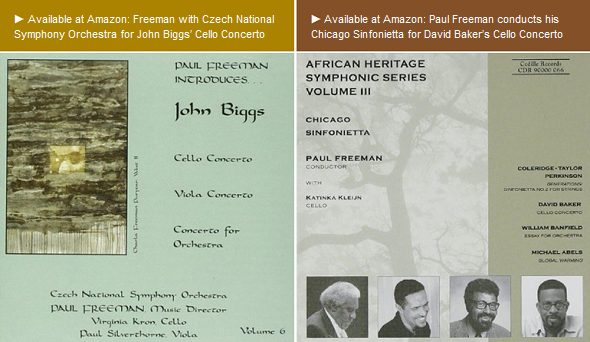 The Greats (Jul 29, 2015)
Remembering Paul Freeman
(Jan 2, 1936 – Jul 21, 2015)
Designated as a "HistoryMaker" for his outstanding contributions to African American life, history and culture, Maestro Paul Freeman—whose principal instruments were clarinet and cello—passed away on Jul 21. He was the founder and Music Director Emeritus of the Chicago Sinfonietta as well as the former music director and chief conductor of the Czech National Symphony Orchestra. He had approximately 200 releases to his credit on Columbia, Albany, Cedille, and other labels.
The Greats (Mar 21, 2015)

Happy 90th birthday Pierre Boulez!

For Boulez's 90th birthday next Thursday, we feature a video of his "Messagesquisse" performed by cellists Emileigh Vandiver, Jonathan Lewis, Loewi Lin, Christine Lamprea, Christopher Irvine, Gwen Krosnick, and Hye-Yoon Choi.

Photo: Pierre Boulez © Harald Hoffmann / DG.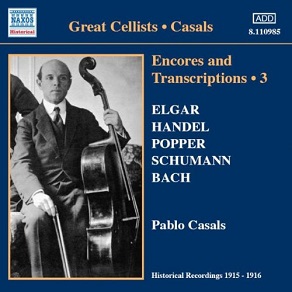 The Greats (Feb 2, 2015)
The legendary Pablo Casals: One hundred years ago
Pablo Casals (or Pau Casals in Catalan), one of the greatest cellists of all time, made his first recordings for Columbia one hundred years ago in the beginning of 1915. These historical 1915–1916 acoustic recordings—including movements from Bach's Suite No. 3, Fauré's "Après un rêve" (arranged by Casals), and Saint-Saëns' "The Swan"—have been re-released on CD, available for purchase at Amazon.com.

A similar program of Handel, Bach, Fauré, and Saint-Saëns, with the addition of a set of Beethoven's variations, were performed by Casals on his 1733 Goffriller cello on Feb 12 at the Peabody Institute in Baltimore, Maryland on the 58th anniversary of Peabody Founder's Day. That historical 1915 concert, with the exactly same program, will be re-created by Peabody faculty member Amit Peled (nominee of our VCF 1st Listeners' Choice Award) on the very same Goffriller cello one hundred years later to the date, on Feb 12 at Peabody.