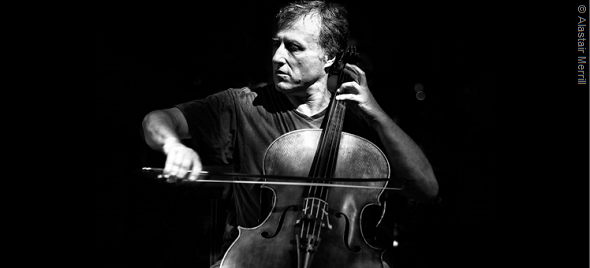 Premieres (Oct 1, 2019)
"Autumn Strings"
Tolibkhon Shakhidi's "Autumn Strings" will be premiered by cellist Raphael Wallfisch with Philip Mackenzie conducting the Mozart Symphony Orchestra on Oct 31 [Tickets/info

] at Cadogan Hall in London, UK. In addition to the world premiere, Wallfisch will also perform Dvořák's cello concerto.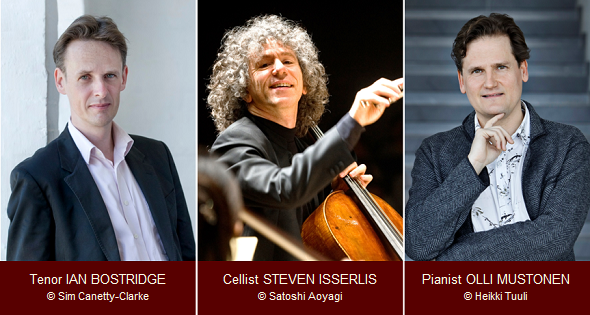 Premieres (Sep 3, 2019)
Mustonen's "Taivaanvalot"
Ian Bostridge, Steven Isserlis and Olli Mustonen will give the world premiere of the pianist‐composer's "Taivaanvalot"—a 30‐minute work for tenor, cello and piano—on Sep 26 [Tickets/info

This event has passed] in Amsterdam, the Netherlands.
An additional performance of the new work will be given by Bostridge, Isserlis and Mustonen in London, UK on Sep 30This event has passed.